Flexible Financing Plans
We don't want you to feel limited in your financing plan options, which is why we are partnering with CareCredit® and Advanced Care. Depending on your financing needs, one of these credit card programs may be a better fit. Both offer many benefits:
Created specifically for health care costs
Flexible, convenient financing plans
Convenient monthly payments
Online account management and bill pay
Convenient approval rates
Special Financing Promotions
Easy online or in-office sign up
Acceptance by hundreds of medical providers
Revolving line of credit
CareCredit®
Deferred-interest plans
Extended payment plans
If you need more information about these programs to determine which one is best for your needs, don't hesitate to talk to your knowledgeable hearing care provider at Lake Jackson ENT about your hearing aid financing options.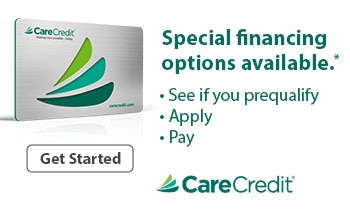 MDsave
Transparent Pricing and No Surprise Bills
Dr. Herrera is excited to partner with MDsave to make paying for your health care easy and affordable.
What is MDsave?
We are excited to partner with MDsave to offer bundled pricing on the same high-quality care you already expect from Dr. Herrera. MDsave makes the billing process efficient by allowing you to view all-inclusive, transparent pricing and pay for procedures ahead of time. The price you pay includes all fees that typically go along with your procedure, helping you avoid unexpected costs or surprise bills.
How Does MDsave Work for You?
MDsave is a free online platform that lets you pay for medical procedures ahead of time. Once you buy your procedure on MDsave, you'll receive a proof-of-purchase voucher to show as proof of payment when checking out after your procedure. Because MDsave simplifies the billing process, Dr. Herrera can offer outstanding care without the outstanding prices.
How Does MDsave Work?
MDsave lets you view prices and buy medical procedures with the click of a button, just like buying a plane ticket. Search for Dr. Herrera's page on MDsave.com to find your procedure and view upfront pricing. You can pay for your procedure online, by calling (844) 973-2328, or buy your procedure at the facility before your appointment is scheduled. Your medical provider will give you scheduling instructions and information on next steps. Simply bring your voucher to your appointment as proof-of-payment, and that's it!
A Different Way To Pay For Healthcare
MDsave is a better way to buy your medical services by making your procedures transparently priced, instantly shoppable before your procedure, and allowing you to understand everything you are expected to pay, bundled into one upfront price. You save by paying ahead of time, and providers get paid efficiently so they can focus on what really matters—providing the care you need.
Whether you're paying out of pocket or have a health insurance plan, MDsave could save you money and potentially count toward your deductible. All MDsave purchases are self-pay, which means that you pay for this yourself, in full, instead of using insurance. Anyone paying out of pocket for their procedures can use MDsave, if they aren't covered by Medicare, Medicaid, or Tricare. Visit mdsave.com/faq to learn more about how MDsave works and find out how your purchase could count toward your deductible.
Health Care Financing
More and more insurance companies offer coverage for a variety of medical treatments, products and procedures; however, many patients are still responsible for financing part or all of their health care needs.
At Lake Jackson ENT, our staff truly cares about your health and happiness. To successfully treat your individual needs, it's vital to find the right treatment for your lifestyle.
We understand that the costs for care may be a major strain on your budget, which is why we offer a selection of financing options to our patients.
Call Lake Jackson ENT at (979) 299-1520 for more information or to schedule an appointment.