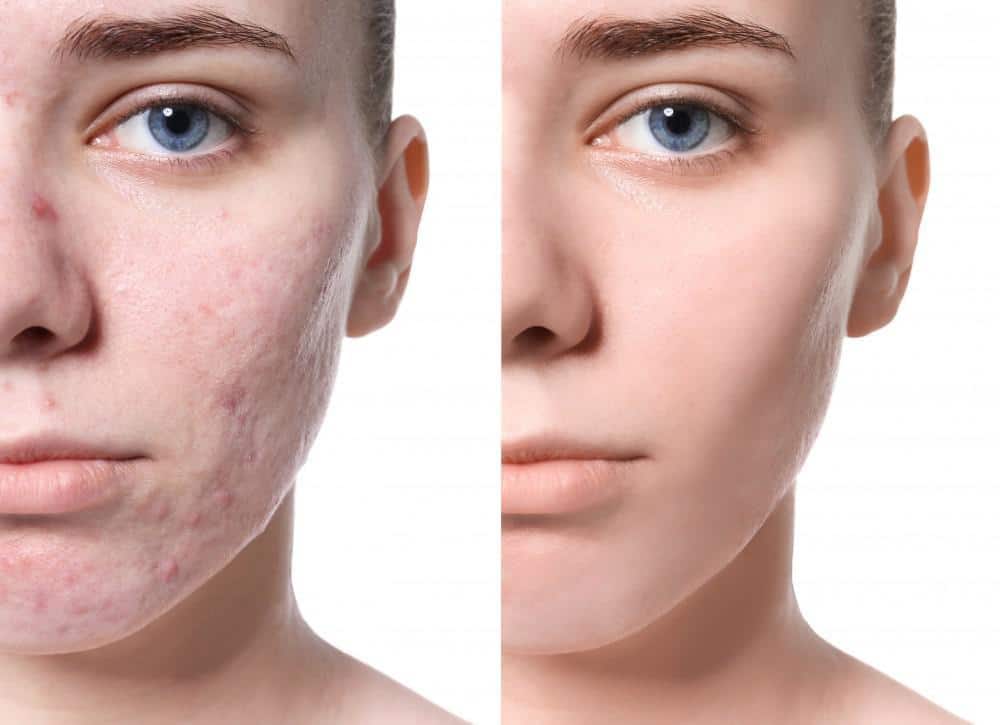 Breakouts are frustrating. They can affect your confidence and take a toll on both your social and professional life. Even worse are the acne scars left behind. Those scars can last years after your initial breakout. The good news is you don't have to live with your acne scars. There are dermatological treatments designed to treat your acne scars no matter how severe. The Lake Jackson Medical Spa expert team has treated numerous cases of acne scars. They provide patients like you with care and expertise to help you look and feel your best.
The basics
Scars form when breakouts penetrate the surface of your skin and cause tissue damage.
Before your dermatologist can recommend a treatment for your acne scars, they must first clear away the existing acne. A breakout can continue to lead to more scarring, and medication that fights acne can get in the way of the acne scar treatments.
Types of scars
Before you seek to treat your acne, you should know what kind of acne scars you have. Not all scars are made the same.
Atrophic scars are the most common, and they sit below the surrounding skin. They are also known as depressed scars. They're caused when there's a lack of collagen formed as your acne is healing. These scars can come in a number of shapes such as a wide U-shaped scar, a narrow ice pick that goes deep into the skin, or a rolling irregular-shaped scar.
Hypertrophic scars, or raised scars, are more common around chest and back acne. Unlike atrophic scars, hypertrophic scars occur when your skin produces too much collagen.
A dark spot left after a zit has been popped is not a scar; it will fade away naturally over time.
Home remedies
Professional treatments at your dermatologist's office can be expensive, and typically, they aren't covered by medical insurance. Fortunately, there are home remedies you can try before seeking professional procedures.
One of the most effective home remedies you can try is salicylic acid. It can be found in a number of skincare products, and it's most effective at clearing dirt, dead skin cells, and other debris from your skin. Salicylic acid also reduces redness and swelling and therefore minimizes the appearance of acne scars. Adding salicylic acid to your daily skin routine can create a noticeable change in your appearance.
You can also try retinoids that are known to block inflammation and speed up cell regeneration. Alpha hydroxy acid, lactic acid, and a number of natural remedies such as coconut oil, aloe vera, shea butter, and raw honey can also help reduce the appearance of acne scars.
Professional treatments
If home remedies aren't cutting it, you'll want to get a professional treatment to clear your scars and achieve the results you want. Once again, you have a number of different options.
Skin resurfacing
A skin resurfacing procedure uses a laser to correct the appearance and texture of your skin. Dr. Herrera at Jackson Medical Spa uses ICON laser technology to eliminate acne scars. Skin resurfacing works by targeting the outer layer of your skin to promote collagen production. The lasers simultaneously heat the lower layers of skin as well. This should result in smoother, firmer skin.
Healing can take 3-10 weeks depending on the sensitivity of your skin. Following the procedure, our care team will bandage your treatment area to protect it until you've fully recovered. Skin resurfacing is not recommended if you have a darker skin tone since laser treatment can lead to discoloration.
Dermal fillers
If you have severe atrophic or depressive acne scars, you may want dermal fillers. Dermal fillers can be made of collagen, your own fat, or synthetic material. We inject these fillers under your skin to reach below your scars. They help restore your skin's volume and help raise deep acne scars closer to the surface for a more even appearance.
Most fillers are temporary, and treatment can last 6-18 weeks until your scars are no longer visible. Permanent one-time options are also available.
In more severe cases when acne scars resist all other treatments, surgical options are also available.
If you'd like to get rid of your acne scars, schedule a consultation with Dr. Herrera at Jackson Medical Spa to achieve the results you want. Call the office, or book online.