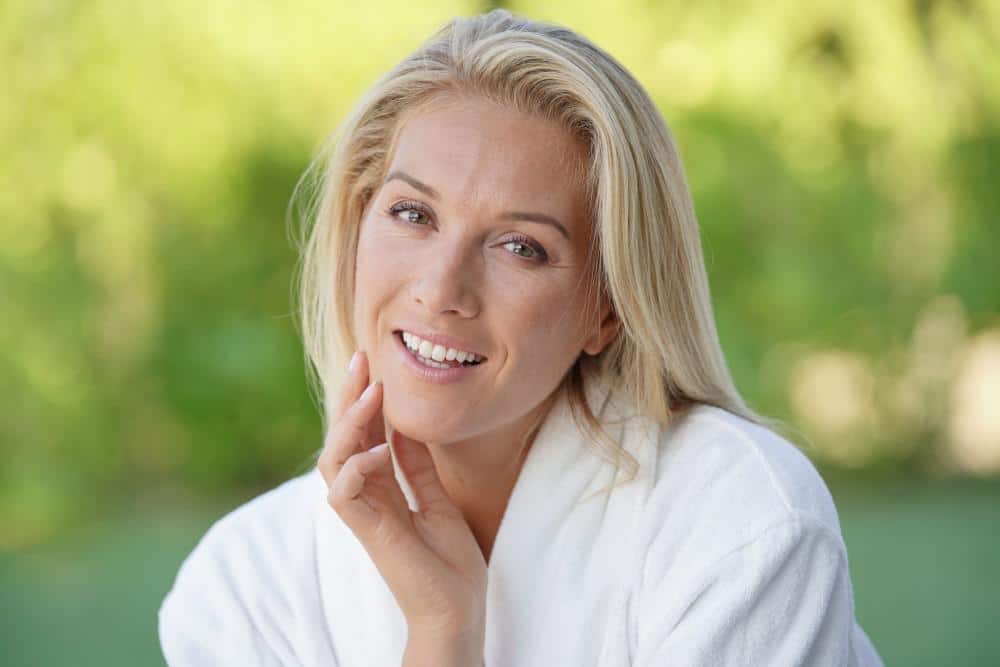 As you age, several factors work together to make your skin lose its firmness and tone. A reduction in collagen production, exposure to the elements, fat loss, and the effects of gravity combine to create facial lines and wrinkles. The result is an appearance that makes you feel older and less confident than you'd like.
A face-lift, or rhytidectomy, can make a significant difference in helping to reduce the signs of aging skin. While this surgical procedure can reverse the effects of aging on your neck and face, it typically involves discomfort, downtime, and expense. And you may not want to undergo the dramatic changes to your appearance that surgical intervention can cause.
If you're looking for an alternative to a surgical face-lift, TempSure™ may be right for you. TempSure is a non-invasive, painless technique that delivers the aesthetic benefits without the risks of the traditional procedure. By tackling fine lines and wrinkles with radiofrequency energy, TempSure can improve trouble spots while helping you retain a natural, healthy appearance.
When administered by the experienced team at Lake Jackson Medical Spa in Lake Jackson, Texas, TempSure can help you feel more confident and attractive, without the drawbacks of surgical face-lifts.
How TempSure works
TempSure is a radiofrequency treatment that helps reduce fine lines and wrinkles. The radiofrequency is administered via a handheld device that gently heats the deep layers of your skin, increasing the temperature for a specific, predetermined time.
TempSure's heat is applied at a very precise temperature and just long enough to create a false injury signal. This stimulates a natural response for your skin to create new collagen to protect the affected areas.
The new collagen fibers are tight and dense, resulting in firmer, younger-looking skin on the treated areas. In most cases, you see visible results about 12 weeks after your TempSure treatment.
If you're concerned about being exposed to radiofrequency, it's important to understand that TempSure administers radio waves in highly controlled conditions. According to the American Board of Cosmetic Surgery, clinical studies have proved that using radiofrequency for skin tightening is safe. When used by an experienced provider, radiofrequency is indicated for all skin types, with minimal and short-lived side effects.
What to expect with TempSure
TempSure is a quick, in-office treatment. During the procedure, you experience a slight warming sensation where the device is applied. The amount of time required varies by patient and procedure, but most treatments are performed in less than an hour.
After your TempSure treatment, you may feel like you have a fresher, natural glow and tighter skin. Any redness disappears quickly, allowing you to resume your activities immediately, without embarrassment or self-consciousness.
You see TempSure's real impact of over time as collagen continues to rebuild and improve your skin. By simply reducing fine lines and wrinkles, your results appear natural. You still look like yourself — only better.
If you're ready to see a younger-looking reflection in your mirror, schedule an appointment at Lake Jackson Medical Spa online or over the phone to discuss your cosmetic goals and to learn how TempSure can help you make natural looking improvements.