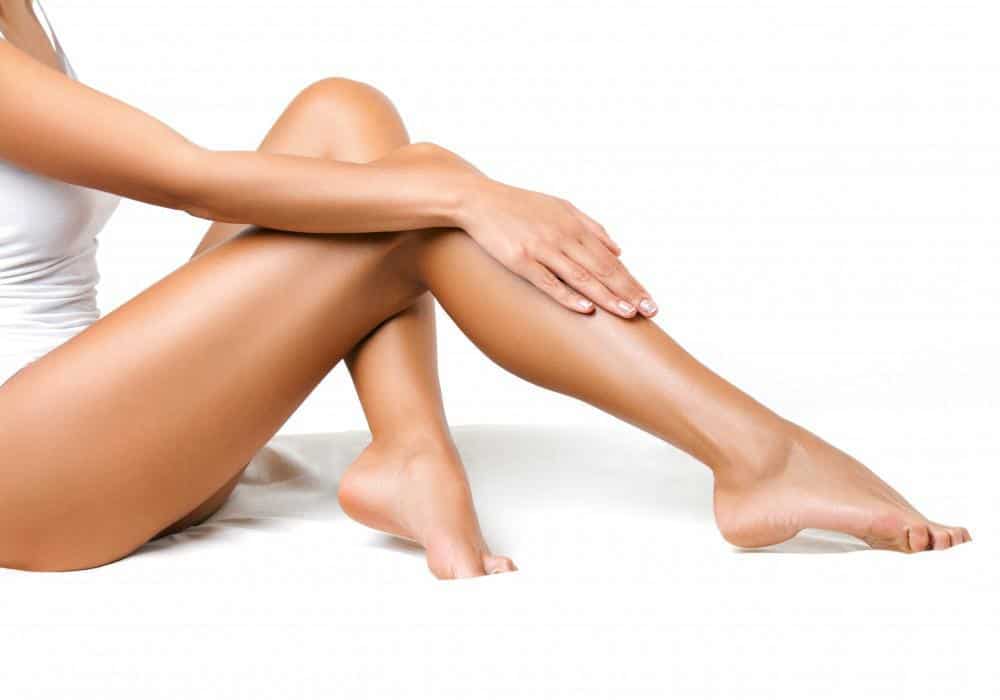 Laser hair removal is a great way to minimize issues with stubborn, dark, or fast-growing hair in unwanted places. Rather than having to constantly shave or wax your hair, getting laser treatment is quick, easy, painless, and semi-permanent.
However, if you're like so many other people, you may have a number of preconceived notions about laser hair removal. Rather than continuing to misunderstand the procedure, pause for a moment as we dispel the myths and clear your way to smooth, hair-free skin.
Dr. Stephanie Herrera and the rest of our team at Lake Jackson Medical Spa want to ensure you're able to look and feel as good as possible, and laser hair removal can be a great stepping stone toward full-body confidence. Let us give you the 411 on this treatment.
Myth: Laser hair removal is for women only
In fact, many men seek laser hair removal treatment.
A number of studies have found that men are concerned about removing hair in many of the same ways women are. According to the authors of this 2016 study, "men's hair removal practices are becoming mainstream" as the societal norms around masculinity and male body image changes with time.
Myth: Laser hair removal is only for people with dark hair
In fact, people with lighter hair can also get the treatment. It's true that laser hair removal was specifically designed for people with lighter skin and darker hair follicles.
However, this doesn't mean that a person with blond or red hair is unable to receive laser hair treatments. The lasers we use are top-quality and technologically advanced, which means they've been tweaked over time to accommodate different hair colors and types.
Myth: People with darker skin can't get laser hair removal
In fact, it's certainly possible for people with darker skin to take advantage of this treatment. This is another misconception based on early usage of the treatment, which was designed for a certain type of pigmentation in the patient's hair and skin.
The determining factors previously were based on the contrast of the skin and hair color. Now, people with darker hair colors can benefit from advances in the technique. Still, it's important to ensure that your doctor understands the specific needs of individuals with different skin colors and types to receive fully individualized treatment.
Myth: Laser hair removal is permanent – after one session
In fact, usually more than one session is required for notable hair loss. Why? Hair grows in cycles, which is why it falls out and then grows back. Because of this, you cannot expect to rid yourself of all unwanted hair after only one session. Not all of your hair will be on the same cycle.
Multiple sessions target the hair over time, causing notable hair loss after the treatment has been performed more than once. If you expect all your hair to disappear after just one session, you'll be frustrated by the results.
Myth: Laser hair removal hurts too much
In fact, laser hair removal is not terribly painful. Most people who get this treatment report a mild level of discomfort or pain after the procedure, which can usually amount to the feeling of needle pricks on the skin. In most cases, the treatment feels less painful and causes fewer side effects than waxing.
Myth: Laser hair removal is dangerous
In fact, laser hair removal is perfectly safe when performed by a professional. Further, the procedure has very few potential side effects, and those that might develop are mild, such as swelling and redness. Other side effects are extremely rare.
Still, when you seek out a doctor to perform laser hair removal, it's important to make sure they're trained and properly equipped to perform this treatment.
Want to learn more about laser hair removal?
This treatment is safe and effective and allows you to stop worrying about unsightly hairs, and you're done shaving and waxing for good! Call us at Lake Jackson Medical Spa at 979-256-4427 or book an appointment online to meet Dr. Herrera and speak with her about your laser hair removal needs. You can also send our team a message here on the website.