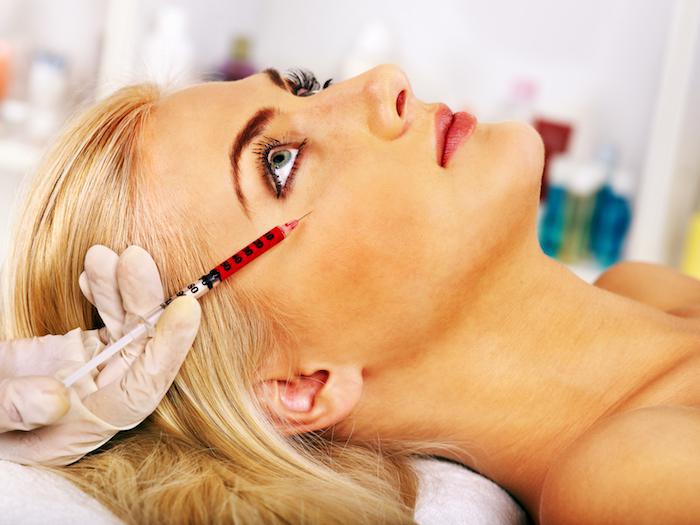 Most people hope to slow the aging effects of time, but what if you could stop it in its tracks? Dermal filler is a noninvasive procedure that fills out your wrinkles and rejuvenates lost volume in your face. It just may be the most valuable addition to your anti-aging regimen.
Trained cosmetic specialist Dr. Stephanie Herrera, MD, can ensure the safe administration of dermal fillers. Our reputable team at Lake Jackson Medical Spa in Lake Jackson, Texas, can help you maintain or reach your skin care goals.
What can be treated by dermal fillers?
Dermal fillers are excellent for targeting several concerns. Here are some issues they might help treat.
Scarring and indentations in the skin
Hollow areas around the eyes and cheeks
Periorbital lines that form under the eyes
Nasolabial folds or laugh lines
Skin appears dull
Marionette lines, tiny lines around the lips
There are several different options for fillers that are equally effective in making problem lines disappear. Discover which one is best for your skin type.
What kind of fillers are available?
There are several filler treatments available that may help you maintain your skin appearance. Some of the most popular include hyaluronic acid fillers, synthetic fillers, or autologous fillers.
Hyaluronic Acid Fillers
Hyaluronic acid fillers are perhaps the most standard of the dermal filler options. This treatment is used to smooth out fine lines and tackle deep wrinkles by restoring volume.
The solution contains ingredients that are naturally produced by your body; therefore, the risk of adverse effects is slim. The formula, infused with lidocaine, minimizes the possibility for discomfort during your treatment. The solution is made up of a soft, gel-like substance that works to keep your skin looking bright and hydrated by binding to water molecules.
A study from the University of Michigan showed that hyaluronic fillers work to stimulate collagen production within only eight months of treatment. There is some evidence to suggest that if maintained as a regular anti-aging regimen, you may even need less filler over time, and eventually, you will be able to go longer in between appointments. Redness, swelling, or bruising may appear around the treated area. The results are temporary and can last between six to 12 months.
Synthetic Fillers
Synthetic fillers contain natural and artificial ingredients. Talk to Dr. Herrera if you are concerned about any drug allergies. If you are allergic, autologous fillers might be recommended as an alternative option.
The effects of synthetic fillers can last up to two years and promote the restoration of lost collagen efficiently.
Autologous Fillers
Autologous injections take fat from one part of your body via liposuction and deposit it into your face. This injectable is best for static lines that remain present even when expressionless.
The results can last six months or more. Measures can be taken to prevent the reabsorption of the grafted fat, which may diminish the effects sooner. Depositing smaller amounts of fat over a more extended period has proven to be the most beneficial preventative strategy against aging.
What to expect from a dermal filler treatment
Understanding the costs, benefits, and common side effects is essential when considering cosmetic injections. Find out how what to expect from your appointment.
Before the procedure
Prior to committing to any type of treatment, you will meet with Dr. Herrera to discuss your concerns and goals. Disclosing allergies and other health concerns will help determine what type of filler will be safest and most effective for you.
During the procedure
An anesthetic may be necessary for specific treatments like autologous fat injections. Dr. Herrera will inject the filler into the marked areas on your skin via a small syringe. Depending on the area you're treating, the procedure can last between one to two hours.
Post-treatment and recovery
If you experience some sensitivity around injection sites, apply an ice pack to the affected area, or take Tylenol to control mild pain. Avoiding direct sunlight immediately after surgery will prevent hyperpigmentation from forming around the treated area. Redness, swelling, or bruising may occur and typically fades in a week.
Dermal filler results
Anti-aging treatments like dermal fillers should be combined with an effective skincare routine to achieve the best results. You will notice enhanced facial features and a restored, youthful look only a few days after treatment. Regular sessions will even allow your skin to become better able to self-repair over time. The best way to maintain results is to book your next appointment when you notice the effects wearing off.
If you're considering adding dermal fillers to your anti-aging regimen, request an appointment online or call our office.