The sinuses are air-filled pockets located in the face behind the eyes, chees, nose and forehead. They are lined with mucus that circulates through your respiratory system to provide moisture and trap debris and bacteria. When inflammation blocks the sinuses, they can become infected, as mucus pools inside them and bacteria can grow. When an infection persists 12 weeks or longer, it is said to be chronic. We review the causes of chronic sinus infections below.
Criteria for a Chronic Sinus Infection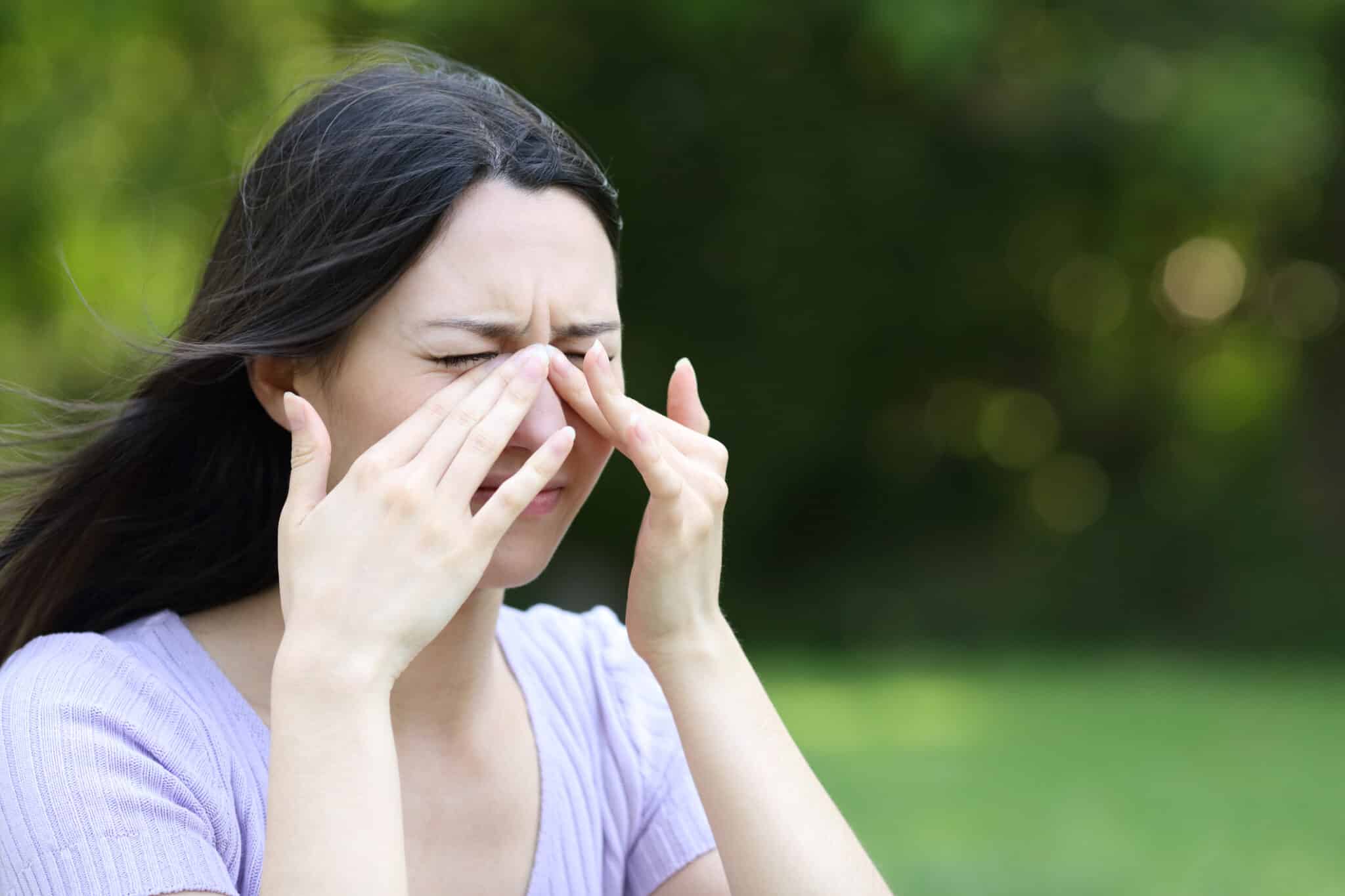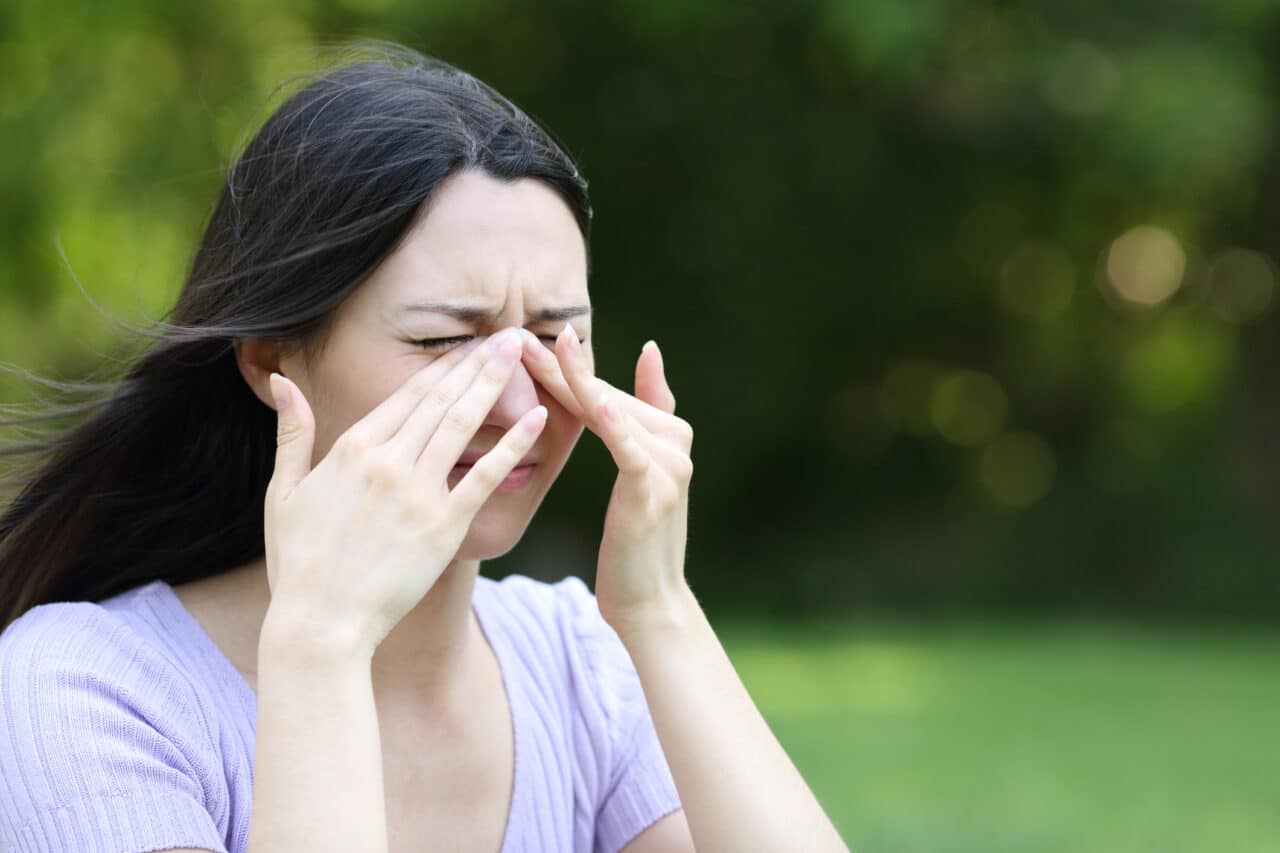 According to an article published in the National Library of Medicine, "Chronic sinusitis is chronic inflammation of the sinus or nasal passages occurring for more than 12 weeks at a time… Chronic sinusitis is diagnosed when at least two of the following four symptoms are present and occur for more than 12 weeks:
Causes of Chronic Sinusitis
Potential causes of chronic sinusitis include:
Nasal Polyps
Nasal polyps are benign (noncancerous) growths that can form in the lining of the nasal and sinus passages. If they grow in the right spot or are large enough, they can block the sinuses so mucus cannot drain.
Deviated Nasal Septum
The nasal septum is the wall that divided the nostrils. When it is crooked or off-center, it is said to be deviated. A deviated nasal septum can also block or restrict the nasal passages, worsening symptoms of sinusitis.
Respiratory Tract Infections
An infection in the respiratory tract, like a cold or the flu, can cause inflammation of the sinus membranes and cause a blockage. These infections may be causes by a virus or bacteria.
Allergies
When you're having an allergic reaction, your immune system releases a chemical that triggers inflammation, including in the nasal and sinus passages. For this reason, it's common to experience chronic sinusitis during allergy season.
Treating Chronic Sinusitis
Treatment options for chronic sinusitis include:
Antibiotics
Saline rinses
Corticosteroids
Allergy medications
Surgery
For more information about the causes of chronic sinus infections, or to schedule an appointment with a sinus expert to seek treatment, call Lake Jackson ENT today.